NIAUX 200 AGRICULTURAL MACHINERY DISC BLADE
The patented world's unique disc, Niaux 200 French disc blade, is manufactured from specialized steel and heat-treated to have the hardness 56-58 HRC on the cutting edge while keeping flexibility and durability toward the center of the disc. It is best disc for all applications in all working conditions. Self-sharpening edge gives long-lasting sharp edge to cut plant residues. The flexible center of the disc absorbs torsion and prevents the disc from breakage. Our Niaux 200 French disc blade is made from our manufacturing facility in Toulouse, France.
Invisible characteristic of Niaux 200 disc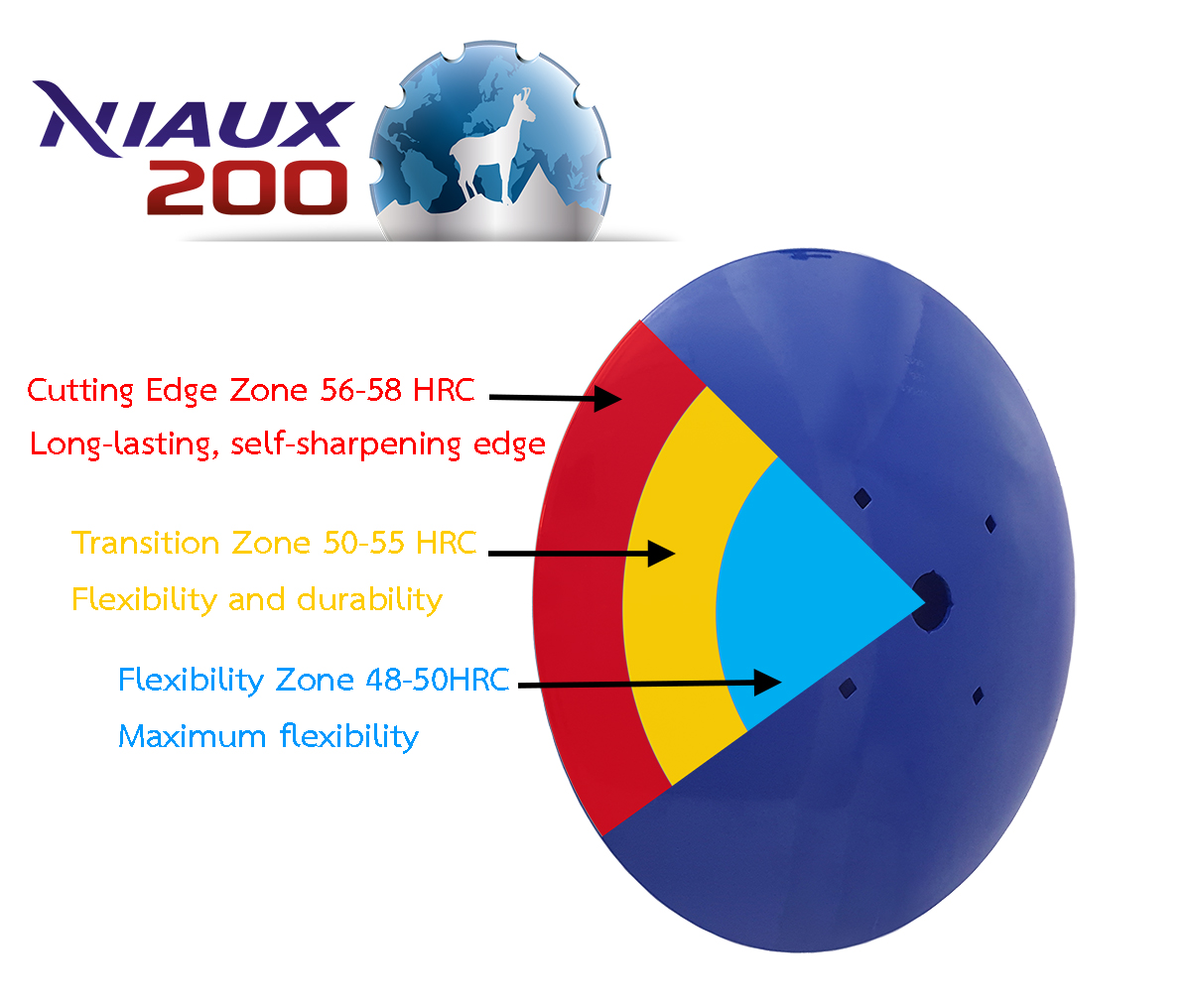 Flexibility test on Niaux 200 disc
Niaux 200 disc blade is under flexibility test by pressing v-shape hammer on the turning edge of the disc. Niaux 200 returns to the original shapes after thousand strokes. The edge of Niaux 200 is not damaged.
Niaux 200 disc blade provides longer life span, sharp cutting through life time, high flexibility to prevent breakage. Niaux 200 disc blade has been proved by agricultural machinery manufacturers and farmers all over the world. Niaux 200 is the first choice of quality, best performance and cost saving.
Visit www.forgesdeniaux.com to learn more about Niaux 200